RTDONLINE.COM is owned and managed by

Rene T. Domingo

He teaches at the Asian Institute of Management. He is the author of "Quality Means Survival", "It's the Customer - Your Real Boss, A Guide to World Class Banking Services", and "Turnaround Management - Best Practices in Indonesia". He has consulted for companies, particularly in Asia, in the fields of total quality management, lean manufacturing, six-sigma, continuous improvement, reengineering, customer service management, and strategic planning. He has helped manufacturing companies, as well as banks and hospitals, in improving quality and productivity. You may send your feedback or questions to rtd@aim.edu.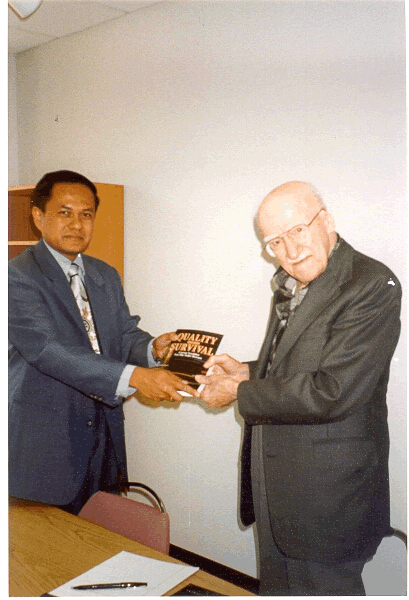 Prof. Rene T. Domingo presenting his book "Quality Means Survival" to quality guru Dr. Joseph M. Juran.